The fastest way to get started with software testing – Guaranteed!
You want to learn software testing, but there are two major problems with your learning.
First, You start learning it but there are so many possibilities, it's hard to get started. Or even if you manage to get started it's difficult to expert software testing without proper guidance.
Second, you don't want to spend hours upon weekends learning not only to get started, but the best ways to get started.
Friend, you've come to right place — because I've got the answer to both the problems.
"Introducing the Most Helpful and Inexpensive Software Testing Study Guide."
Stop yourself trying to figuring out how to succeed in your software testing career. Instead, take benefit of these proven methods and real-life examples.
Software Testing Career Package: A Software Tester's Journey from Getting a Job to Becoming a Test Leader!

Hi, I'm Vijay.
I've been working in the software testing field for almost a decade now. I know what it takes to learn software testing, get a job, and advance in this field.
My writing about Software testing has appeared all over the web, including a large chunk on our one of the most popular software testing websites softwaretestinghelp.com.
There are plenty of guides on software testing out there, but there is only one Software Testing Career Package: the guide that have trusted by hundreds of people to jumpstart their software testing career and become an expert in this field.
You're here because you realize the importance of proper guidance to learn software testing. You can spend hours and hours of free time on experimentation and trial-and-error, trying to learn and expert software testing.
Or you can pick up Software Testing Career Package and learn from the experts within a week.
"Every crucial aspect of software testing is covered in this eBook. It is a valuable training and reference source for new software testers, managers, and developers, alike. It has a lot of good information, which is unbelievably practical and easy to understand. If you test software, or depend on people who do, then read this book. Each page contains hard-won advice for handling the practical problems you encounter every day." – Debasis Pradhan, Test Manager and author of softwaretestingtricks.com

"There is a lot of good sense there, especially in your quite exhaustive bullet points. For example "What should be testing process on a new project", I liked that list. I got a feeling you could write several more books simply from those massive value in bullet points." – Igor Jese, author of popular screen prototyping tool MockupScreens.com

"I read your book and it's very helpful for the beginners. As am new to testing and I consider your book as a milestone and reference for all of the issues related to my work." – Robin Jyoti, a reader.

"A great read for those who desire to start in the software testing profession or seasoned professionals who could use it as a quick refresher. I've 12 years of experience as a QA engineer, and 6 years in Information Security. The book is highly practical and it offers sound advice on preparing, seeking and interviewing for a testing position. The book covers soft skills such as communication and teamwork. The book offers many samples, templates checklists and tips and tricks on a breadth of pertinent topics. Concepts and terms are explained clearly. I have read many QA and testing books, but I haven't seen any that outline the skills and tips on how to get started as a software tester like this one." – Walt Walker, Systems Security Specialist, Chicago.
What you'll learn after reading this eBook…
You should be able to get a job with our comprehensive guide on resume and interview preparation.

Learn how to get started in software testing.

Learn best tips on how to become a skilled software tester who finds critical defects in any application.

Learn how to manage defects like a pro.

Learn how to become a web testing expert.

Learn how to achieve exponential career growth and excel in your career.

Learn how to deal with the developers during uncomfortable project meetings.

Master the art of becoming a good team leader/manager.

Plug-in all real-life tips and examples into almost any of your career situations for a bright software testing career.
| | | |
| --- | --- | --- |
| | OR | |
| (Pay with Credit Card) | | (Pay with Paypal or CC) |
(Note – Indian users, please pay using first credit card option as Paypal payment is not supported in India)
Even at only $14.95, a few of you might be wondering if it's worth your money.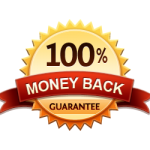 Not to worry — Software Testing Career Package comes with a 100% money-back guarantee. If you don't love it, ask for a refund within 30 days and it's yours, no questions asked.
You have literally nothing to lose. Grab your copy of Software Testing Career Package and start your journey to be a successful software tester. I've worked very hard to produce the very best introduction to Software Testing available (and hundreds of my customers agree).
But aren't there lots of ebooks on software testing? Why is yours better?
Glad you asked.
This eBook presents software testing as a practical engineering activity, essential to producing high-quality software.
This eBook could easily sell for over $60. And we could easily pitch this for $35 or $40. That is already much cheaper than all other technical software testing resources available in the market for you today. In fact, your total investment for Software Testing Career Package is only $29.95! $14.95
Bonus: A chapter with comprehensive resources for you to make extra money working from home as a software tester. If you use this guide properly, this itself can make you full time income!
Check out the Table of Index – Detailed table of index (DOC).
Grab Software Testing Career Package now. I'm confident you'll love it.
| | | |
| --- | --- | --- |
| | OR | |
| (Pay with Credit Card) | | (Pay with Paypal or CC) |
If you experience any difficulties or have concerns please feel free to contact us.
Thanks for taking the time to read this. I wish you all the best and success becoming a software testing expert.
Sincerely,

P.S. – Once you make the payment you will get an email with your instant downloadable 13o+ pages nicely formatted PDF eBook.